The CFC allows employees to give to local, national, and international charities. Campaign workers may only solicit contributions from Federal employees whose official duty station is located within these geographic boundaries and retirees who reside in the area.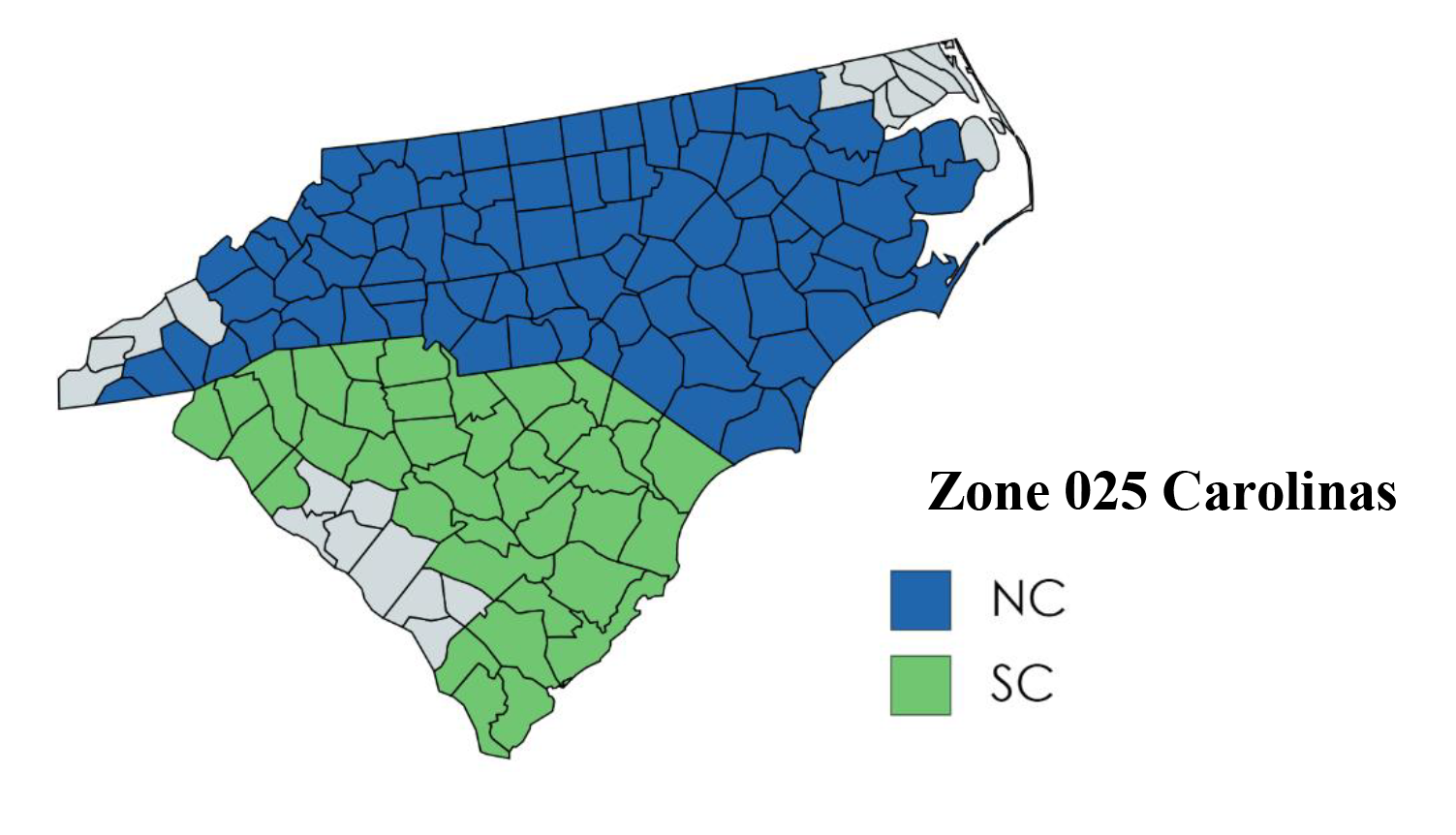 Our local campaign in the Carolinas zone includes the following geographic region:
North Carolina counties of: Alamance, Alexander, Alleghany, Anson, Ashe, Avery, Beaufort, Bertie, Bladen, Brunswick, Buncombe, Burke, Cabarrus, Caldwell, Carteret, Caswell, Catawba, Chatham, Clay, Cleveland, Columbus, Craven, Cumberland, Davidson, Davie, Duplin, Durham, Edgecombe, Forsyth, Franklin, Gaston, Granville, Greene, Guilford, Halifax, Harnett, Henderson, Hoke, Hyde, Iredell, Jackson, Johnston, Jones, Lee, Lenoir, Lincoln, Macon, Madison, Martin, McDowell, Mecklenburg, Mitchell, Montgomery, Moore, Nash, New Hanover, Northampton, Onslow, Orange, Pamlico, Pender, Person, Pitt, Polk, Randolph, Richmond, Robeson, Rockingham, Rowan, Rutherford, Sampson, Scotland, Stanly, Stokes, Surry, Transylvania, Tyrrell, Union, Vance, Wake, Warren, Washington, Watauga, Wayne, Wilkes, Wilson, Yadkin, and Yancey.
South Carolina counties of: Abbeville, Anderson, Beaufort, Berkeley, Calhoun, Charleston, Cherokee, Chester, Chesterfield, Clarendon, Colleton, Darlington, Dillion, Dorchester, Fairfield, Florence, Georgetown, Greenville, Hampton, Horry, Jasper, Kershaw, Lancaster, Laurens, Lee, Lexington, Marion, Marlboro, Newberry, Oconee, Orangeburg, Pickens, Richland, Spartanburg, Sumter, Union, Williamsburg, and York.
2023 Carolinas Local Federal Coordinating Committee
Each of the 36 local CFC zones is governed by a Local Federal Coordinating Committee (LFCC). An LFCC is comprised of federal employees and, whenever possible, members of local federal inter-agency organizations, such as Federal Executive Boards, Federal Executive Associations or, in the absence of such organizations, self-organized associations of local federal officials. LFCCs are overseen by OPM and must comply with CFC regulations and guidance memoranda, as well as meet the deadlines in the CFC calendar. LFCCs serve as an advisory board of directors for the local campaign zone. LFCCs are responsible for partnering with the Outreach Coordinator (OC) for the zone to implement the campaign and ensure its success.
LFCC Chair
Sandra Yeatts
Department of Agriculture, Risk Management Agency
LFCC Members
Major Everton Bryan
U.S. Marine Corps, Manpower Directorate
Dylan Burnell
U.S. Army Corps of Engineers
Ed Kang
National Institute of Environmental Healh Services
Latronda Hadnett
Department of Veterans Affairs, W.G. Hefner Medical Center
Paul Hayden
U.S. Marine Corps, MCB Camp Lejeune
Renee Rixmann
Department of Veterans Affairs, W.G. Hefner Medical Center
Wayne Snell
U.S. Marine Corps, MCAS Cherry Point
Wanda Thompson
Department of Veterans Affairs, W.G. Hefner Medical Center