The CFC allows employees to give to local, national, and international charities. Campaign workers may only solicit contributions from Federal employees whose official duty station is located within these geographic boundaries and retirees who reside in the area.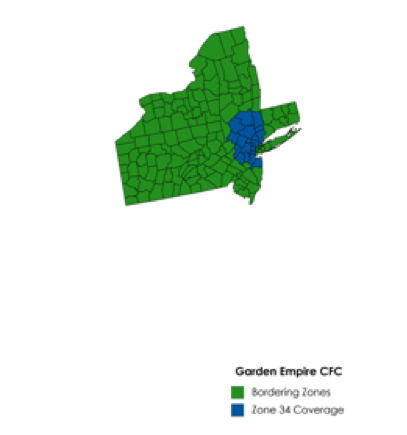 Our local campaign in the Garden Empire zone includes the following geographic region:
New Jersey counties of: Bergen, Essex, Hudson, Hunterdon, Middlesex, Monmouth, Morris, Passaic, Somerset, Sussex, Union, and Warren.
New York counties of: Dutchess, Orange, Putnam, Rockland, Sullivan, Ulster and Westchester.
Local Federal Coordinating Committee
Each of the 36 local CFC zones is governed by a Local Federal Coordinating Committee (LFCC). An LFCC is comprised of federal employees and, whenever possible, members of local federal inter-agency organizations, such as Federal Executive Boards, Federal Executive Associations or, in the absence of such organizations, self-organized associations of local federal officials. LFCCs are overseen by OPM and must comply with CFC regulations and guidance memoranda, as well as meet the deadlines in the CFC calendar. LFCCs serve as a board of directors for the campaign zone. LFCCs are responsible for selecting an Outreach Coordinator (OC) to implement the CFC in the local zone and monitoring their work.
Garden Empire CFC – Zone #034
 
OFFICERS:
Heather Zweiback (Chair)
Information Resource Manager
Defense Contract Management Agency-Springfield
LFCC MEMBERS:

Lorraine Baker
Management Analyst
Defense Contract Management Agency-Springfield
John Blackstock
Small Business Administration
Mark Bobitka
Army Contracting Command-NJ
Andrea Cancer
Federal Mediation and Conciliation Services
Orla Cottell
Federal Bureau of Investigation
Ofelia Guerra
Supervisory Program Specialist
Department of Homeland Security
Transportation Security Administration
Richard Pellicier
Transportation Security Administration
Lyanne Osorio
Federal Bureau of Investigation
Michelle Schafer
Administrative Assistant
Department of the Army
Lethal Mechanisms Concepts Technology
Dorisse Shakir-Ullah 
Federal Retiree