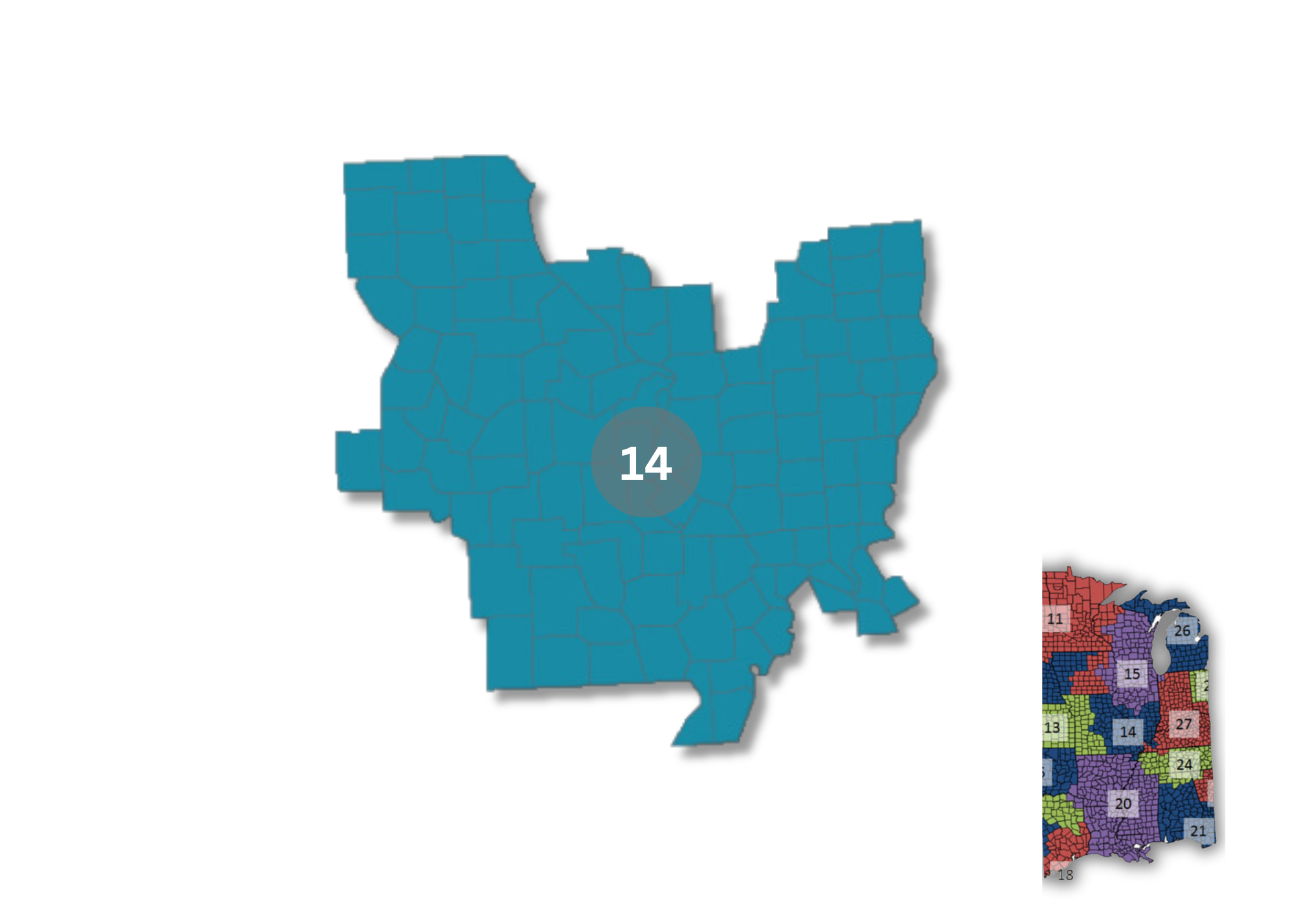 The CFC allows employees to give to local, national and international charities. Our local campaign of Gateway CFC includes northern Illinois, easter Missouri; and Livingston, Lyon, Marshall and McCracken Counties in Kentucky. Campaign workers may only solicit contributions from federal employees whose official duty station is located within these geographic boundaries and retirees who reside in the area.
Gateway Local Federal Coordinating Committee (LFCC)
The LFCC is comprised of local Federal officials from across the zone. These individuals serve as our campaign's governing body, providing year-round leadership and governance support to their local campaign.
LFCC Chair
Linda Hanley
Health & Human Services, Inspector General
FEB Executive Director
Anita Leach
St. Louis Federal Executive Board
LFCC Members:
Howard Bell
National Archives and Records Administration
Keri Beutel
US Postal Service, KS-MO District
TSgt Dylan Blood
Scott Air Force Base
Mark Inglett
US Postal Service, Strategic Communications
Chrissy Milletics
Department of Veteran's Affairs
Mark Ohl
US Department of Housing and Urban Development
Outreach Coordinator (OC) Maguire/ Maguire Inc.
The OC is contracted by the Office of Personnel Management (OPM) to conduct marketing, outreach, education, training, and event coordination for the local campaign.
Allie Chang Ray
Account Manager
[email protected]
Katie Barker
Area Director, National Social Media Director
[email protected]
Mike May
National Executive Director
[email protected]
Jennifer Howard
National Director of Operations
[email protected]