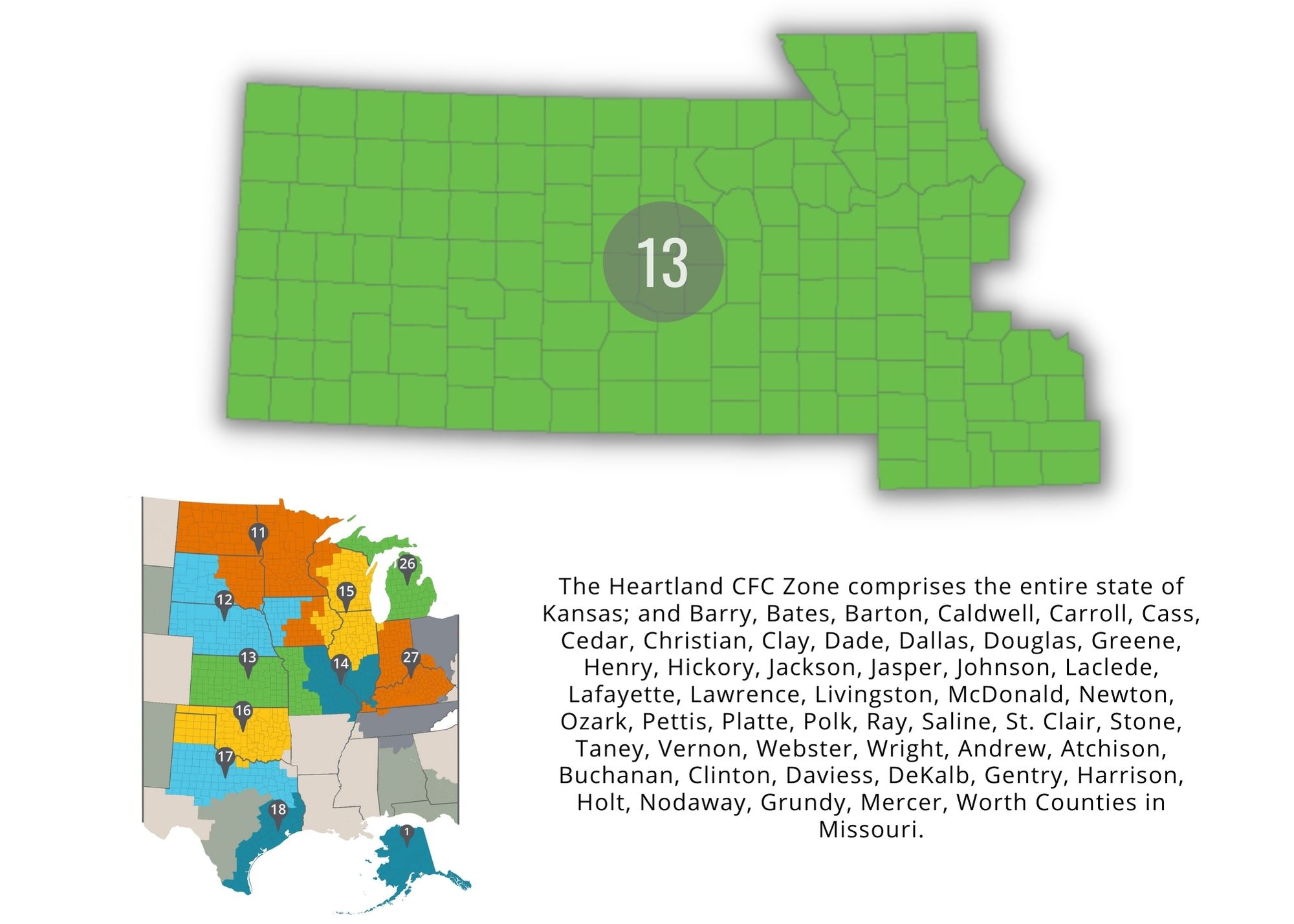 The CFC allows employees to give to local, national and international charities. Our local campaign of Heartland CFC includes the areas listed below. Campaign workers may only solicit contributions from Federal employees whose official duty station is located within these geographic boundaries and retirees who reside there.
2023 Heartland Local Federal Coordinating Committee (LFCC)
The LFCC is comprised of local Federal officials from across the zone. These individuals serve as our campaign's governing body, providing year-round leadership and governance support to their local campaign.
LFCC Chair
Dave Thomas
Federal Protective Service, DHS
LFCC Admin Officer/ Secretary
Mary Jackman 
Federal Protective Serice, DHS
FEB Executive Director
Larry Hisle
Greater Kansas City Federal Executive Board
LFCC Members:
Sherryee Aknmoladun 
Internal Revenue Service
Michelle Brand
Transportation Security, DHS
John Cleveland
Greater Kansas City Federal Executive Board
Mark Inglett
United States Postal Service
Megan Morris
Federal Protective Service, DHS
Elane Mullins
USDA - RMA
Diane Neal
GSA
Marcus Rhodes
Kansas City VAMC
Carmon Smith
Kansas City VAMC
The CFC is successful because of their unwavering leadership and support. Thank You LFCC Members!
---
Outreach Coordinator (OC) MP May, Inc.
The OC is contracted by the Office of Personnel Management (OPM) to conduct marketing, outreach, education, training, and event coordination for the local campaign.
Katie Barker
Account Manager and Area Director
[email protected]
---
Mike May
Chief Executive Officer
[email protected]
Jennifer Howard
VP/ Chief Operations Officer
[email protected]
Courtney Placke
Executive Administrator
[email protected]