GIVE HAPPY goes global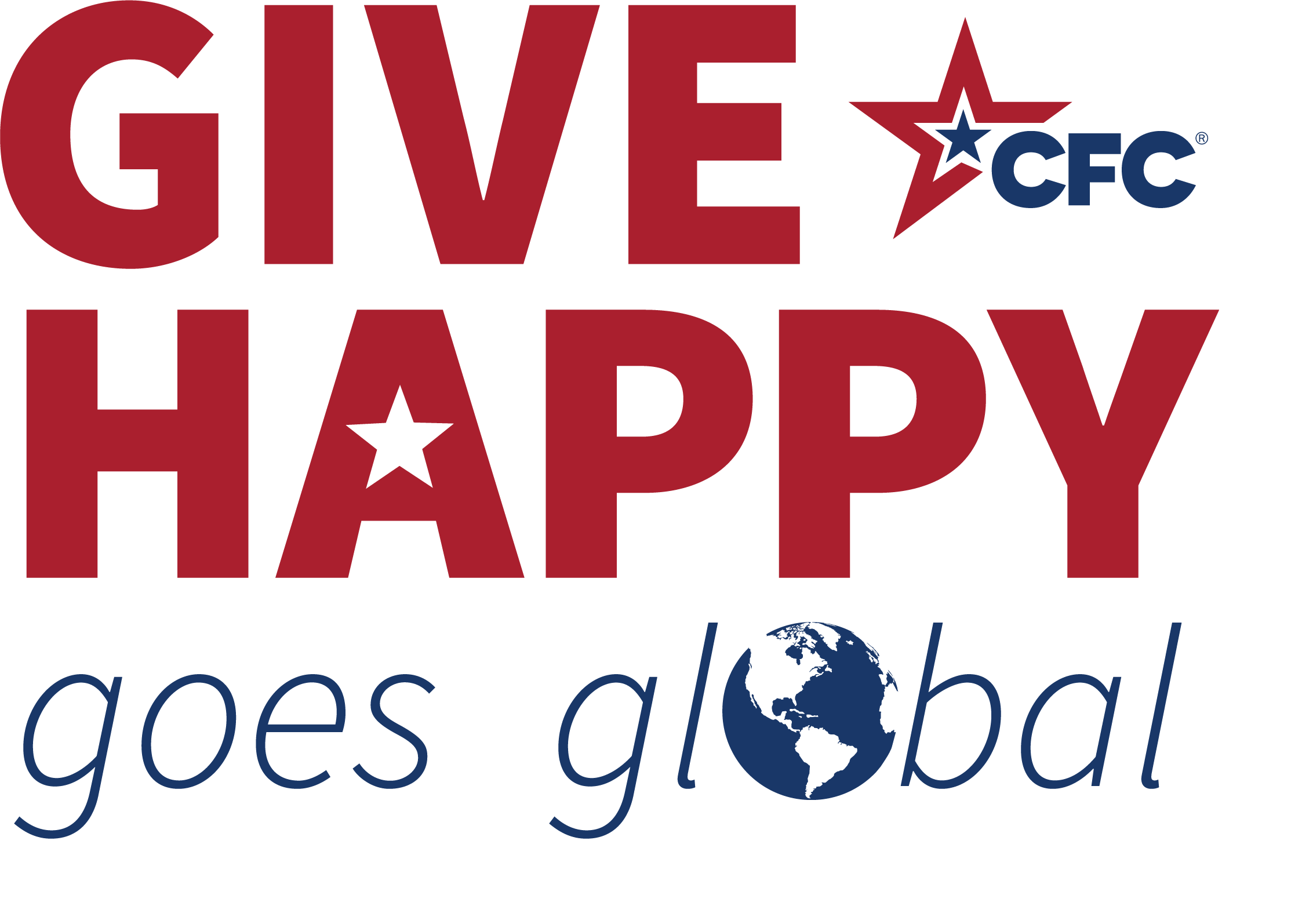 Members of the Federal community (employees and retirees), show us where you GIVE HAPPY.
It's as easy as 1 - 2 - 3! 
1. Take a photo. 
Take a photo of the HAPPY card you received from your CFC Keyworker (or download one now). Your photo background can show something iconic from your area (e.g., the Golden Gate Bridge or the Eiffel Tower) or be more personal, like your own backyard. It can even show your favorite charitable cause area like "pet adoption" or "clean oceans". 
2. Submit your photo.
Click here to submit your photo via our webform. Or, if you prefer, you can send your photo to the CFC Marketing Team via email ([email protected]). Please be sure to provide your name, your dept/agency, and the location of your photo.
3. Follow along on Facebook.
Follow the CFC on Facebook to see GIVE HAPPY travel the globe. Watch for your own photo and be sure to "like" your favorites from other submitted photos.